Although skin luminizing (strobing) is fairly popular make-up trend recently, some women are advised against applying this kind of the latest beautifying technique. These females should give their best and do something opposite to strobing – they should mattify their complexion. This sort of beautifying method comes in useful for women who have oily and combination skin type. Why is that? Their skin tends to produce too excessive quantities of sebum, which is why, the complexion keeps shining unattractively. This shine is noticeable especially in T-zone (forehead, nose, chin). Fortunately, there are several methods for leaving your skin matte. Some of these techniques are enumerated below.
Invest your money in fine cosmetics. Fine does not always mean expensive. Fine means mineral. Foundations and powders that are mineral do not only contain plenty of precious nourishing ingredients, but also are good at mattifying face. Similar manner of working have fixing and transparent cosmetics – these are able to adjust to skin tone and blend with it.
If you have oily and combination skin, that shines too much, try to apply clay face masks systematically. This natural product contains numerous substances that nourish skin, absorb excess of sebum, dry out small acne marks and speed up healing process of wound healing. What is more, powder clay face masks (the kind that you have to prepare at home) can be mixed with a make-up powder. In such a way, you obtain a cosmetic that does not only make your skin matte but also takes care of your complexion.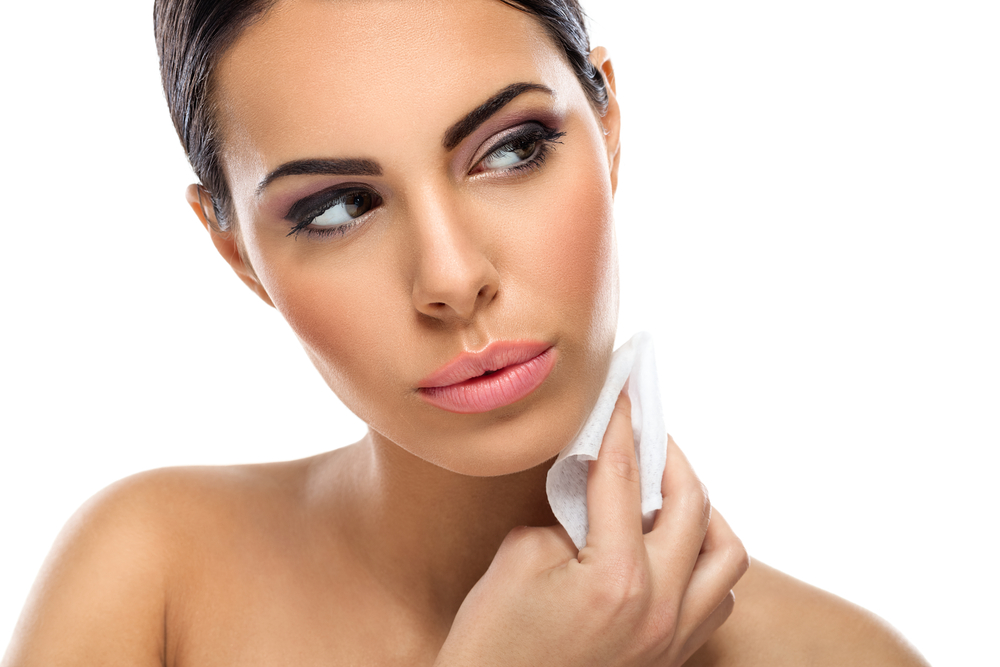 Moisturise oily and combination skin type. You cannot be more wrong if you are convinced that the more you make the skin dry, the less it will shine. In fact, it works the other way round since dry skin has to rebuild its damaged lipid barrier so it will start producing more sebum. As a result, your skin will shine even more than before. What should be done in this situation? It is suggested to moisturise skin with a sheer cream or apply moisturising preparations for face cleansing.
Do not put on too much of a powder. If you use a mineral powder or any other one that is loose, gather only small amounts of the cosmetic on the brush. Dust the excess of the product off the bristle delicately before stamping your face with it. Thanks to this, you will avoid obtaining mask-like effect. In other words, the less colour cosmetics you put on the complexion, the more natural effect you will produce.
Use mattifying papers during a day. Due to such products, you will be able to collect and remove excess of sebum and all the contaminants that have gathered on the face. After this kind of skin cleansing, you can apply a layer of a powder. Suffice to press the mattifying paper to the face part that shines most in order to obtain fresh and healthy look.