Caring for thick and heavy hair isn't an easy task. The owners of this hair type often face up to too much sebum secretion – sometimes coming in a two-pack with dandruff. Flat hair gets greasy fast and it's easily weighed down with wrong products. The life-saving substance may come as a surprise to you. It is coconut oil. Greasy oil helps to care for greasy hair?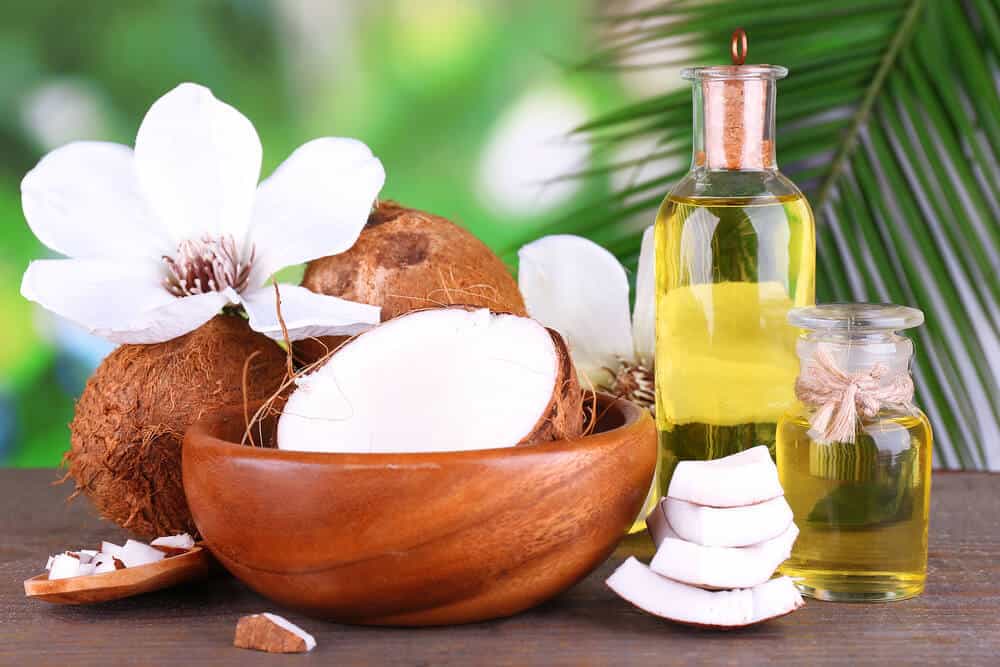 Coconut Oil – the Secret of Lauric Acid
Coconut oil is an untypical product because it's mostly composed of an unsaturated fatty acid, known as Lauric Acid. Contrary to similar fats, this acid has antiseptic and anti-bacterial power. Applied to hair and scalp, it excellently regulates sebum secretion, fights seborrhoea and helps get rid of dandruff. It's a type of fat which doesn't leave any residue. After washing coconut oil off, hair's shiny, silky smooth, bouncy and voluminous.
Coconut Oil – Weightless for your Scalp & Body 
In hair care, coconut oil is mostly used by women who have thick yet volumeless hair. This hair type is known as low porosity hair. Coconut oil makes it fuller and bouncier as well as delivers nutrients (it contains six minerals and vitamins B, C, E). The oil protects against UV radiation, too.
Even though coconut oil is exclusively suitable for low porosity hair, it makes a perfect base for other natural oils and herbs. It quickly became women's favourite because it works like a rejuvenating face serum, fights off acne, cleans the skin (makeup remover), whitens teeth. Used in the kitchen, it enhances metabolism and helps lose unwanted pounds.
Feel free to use it for a body massage. It's one of the most popular ingredients in DIY products. Mix it with beeswax and essential oil for a stunning cream perfume or with sugar or ground coffee to get a natural body scrub. That is why coconut oil is the most popular natural cosmetic offering multiple uses.