The diversity of diet has a very big impact on the condition of our skin, hair and nails. To restore or maintain their good health, it is important to provide essential fatty acids, but not only internally. Applying oils to the hair is as important as consuming them. What effects do natural oils have on hair?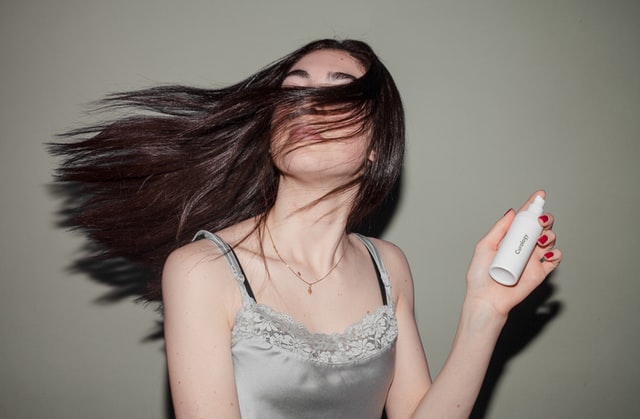 What's better at smoothing, strengthening, moisturising, and protecting the hair against solar radiation or during styling? Nowadays these properties are more often attributed to natural oils, not specialist cosmetics. The popularity of hair oiling is primarily due to the fact that it is a completely natural, effective and safe method of care. No wonder we moved the vegetable oils from the kitchen into our bathrooms and apply them on the hair before washing.
The power of nature – the properties of hair oils 
Hair oil treatment done regularly helps the hair regain vitality and increases its natural beauty. Natural nutrients have a great potential and can enhance the best features of even the thinnest and weakest hair. How do oils work?
Natural hair oils:
restore the acid-alkaline balance of the scalp,
protect the hair against solar radiation, temperature and toxins,
ensure the proper moisture level of the hair,
regenerate and strengthen inner hair structures,
deal with scalp-related problems such as dandruff or oiliness,
prevent the hair from breaking and the ends from splitting,
beautify, add volume, smooth out, increase shine,
they can prevent hair loss and boost its growth.
Do all the oils bring the same benefits?
Hair oiling gives us a whole range of possibilities, however, you must first get to know the basic rules to make the best of it. It is not enough to apply a random oil to the hair. You must remember that:
oil must match the hair porosity (the structure),
sometimes, oil blends work better than oils used on their own,
we are able to intensify their effects by warming them up and applying to damp hair.
The choice of the oil is the key step as well as matching hair oiling method to your personal needs. The main advantage of hair oiling is the fact that it is a very flexible treatment that can be adjusted to your requirements. Unfortunately, it is impossible to determine in advance which method will be most suitable for your, therefore, it is best to try out a few of them and do not get discouraged if the first couple of time won't meet your expectations. Be patient and you'll get there!