Make up fluids ended with a pipette or pumps instead of typical dispenser are quite popular nowadays. One of these is Diorskin Nude Air. This make up fluid is locked in a little, glass bottle closed with a silver pipette-like cap. The applicator of that shape is fairy interesting and also a good solution since one is finally able to get the right amount of the cosmetic. With its texture and consistency Diorskin Nude Air is similar to a serum. Therefore, while doing make up, one has a bit of a challenge to spread the cosmetic evenly.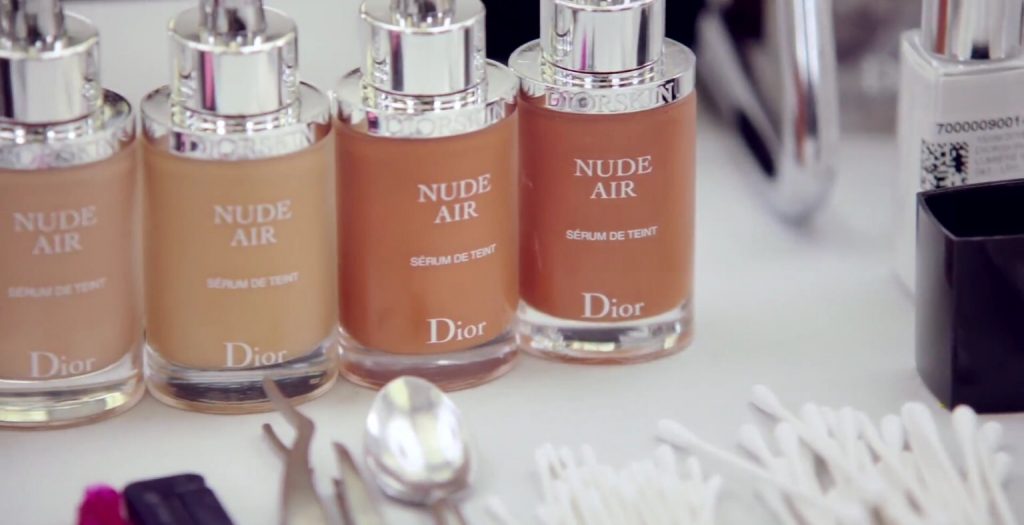 Diorskin Nude Air smooths, equalizes skin tone and provides skin with natural, pretty look. What is more, the make up fluid is of light consistency, almost insensible for face and pretty invisible for eyes as well. Moreover, it enables face skin to breath freely, does not cause mask-like effect (if applied properly). Additionally, it is not sticky and does not run down our face if exposed to high temperatures. Furthermore, Diorskin Nude Air gives face skin refreshment and healthy gleam. The make up fluid from Dior is available in six shades of beige and peach colours. What is more, the cosmetic is to be applied with hands or with the aid of a flat make up brush, with which the face should be stamped, beginning from the middle.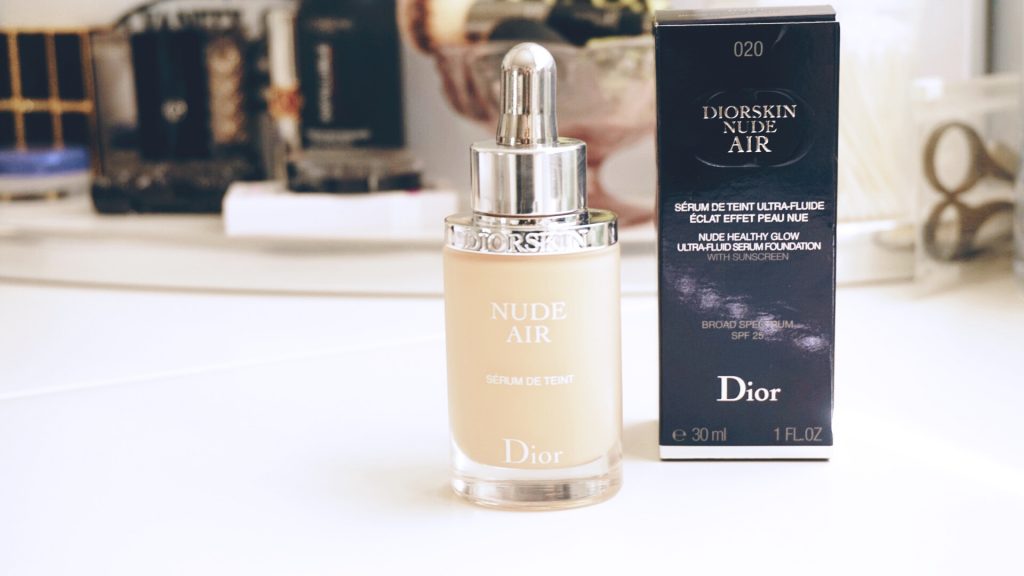 Another advantage of Diorskin Nude Air fluid is its pleasant flavour. Therefore, one can expect that the composition contains some perfumed substances. However, the product does not cause any allergic reactions and irritations. That is why, it would be perfect for sensitive and allergic skin (naturally, if your dermatologist allows you to wear one.) Diorskin Nude Air is of moisturizing properties, therefore, it would be appropriate cosmetic for dry and normal skin.
Diorskin Nude Air can be complemented with a powder of the same name. The cosmetic can be bought in five shades set with a make up brush. The powder creates an invisible layer on the face, which smooths, mattes and equalizes skin tone. Diorskin Nude Air Powder provides skin with natural finishing and eliminates shining of T-zone on our face.