Nowadays, ombre is an extremely popular technique of decorating almost everything: hair, fingernails or clothes. It is about applying colours (paints, dyes, tints etc.) to create an effect of gradient. There are only two rules that tell us how to obtain perfect ombre. Firstly, we have to produce a smooth transition between colours and secondly, we have to combine colours of similar shades. Obviously, eye make-up artists could not miss ombre style applied on eyelids. Here is a manner of putting on ombre line on eyelash base.
The first step is preparing face for make-up. Cleanse the skin with a toner, apply a moisturizing cream or a make-up base. Next, put on a make-up foundation and a powder that compose with your skin tone and its type. Then, camouflage skin imperfections with a concealer. Distribute the cosmetic also under eye area to cover dark circles or, so-called, sagging. Define your eyebrows with an appropriate eye brow pencil or eye brow shadows. Coat your eyelashes with a mascara and dab your cheeks with a blusher. Next, cover your lips with a sheer lip gloss or a lipstick.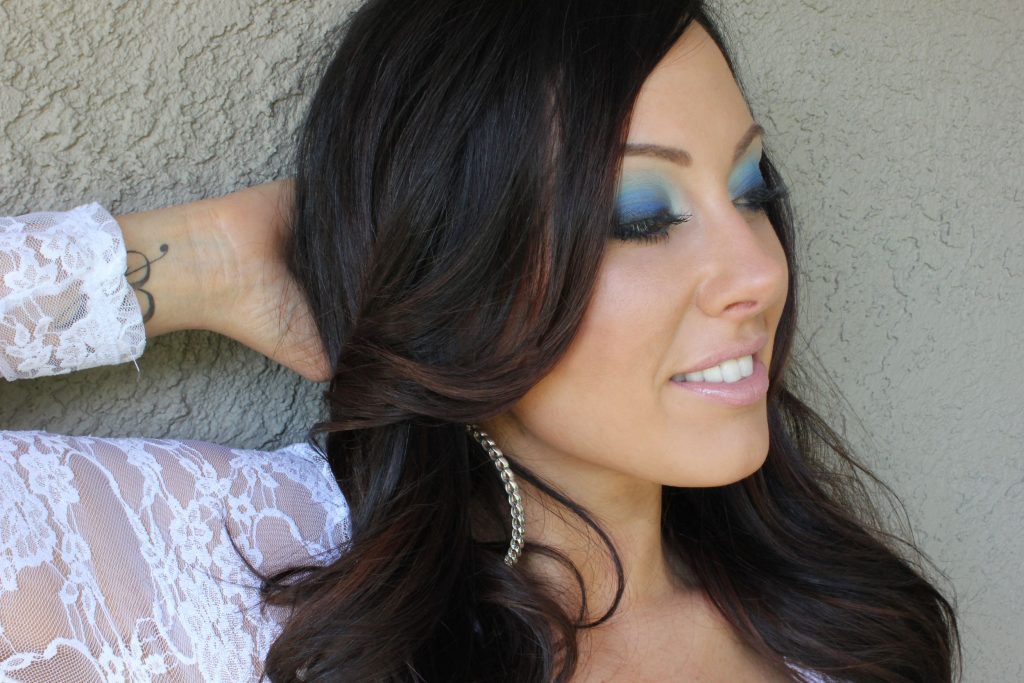 The second step is drawing an ombre line on eyelids. Their skin has to be covered with a make-up foundation or an eye shadow keeper. Prepare also a special product – Duraline by Inglot. Thanks to this cosmetic, you can change each eye shadow or other pigment into a liquid eyeliner. Mix one drop of Duraline with a cosmetic chosen by you and apply it on the eyelid. Aid yourself by using a small, cut at angle make-up brush. Start application from inner corner of the eye and end in a point where an imaginative line from iris would cross eyelash line. Worth pointing out, remember to apply the line with a single smooth motion and right after putting the cosmetic on the applicator's bristle since Duraline is fast to dry. Now, it is time to finish eye make-up. Pick eye shadow accordingly to the line you have applied. Scrape off a little bit of this colour cosmetic and mix with a drop of Duraline by Inglot. Form a line starting form the iris and ending in the outer corner of the eye. Naturally, try to combine these two lines in order to obtain the smooth transition between colours. Obviously, shape, thickness and size of the line depends on you. Be aware though that ombre line should match your eye shape.