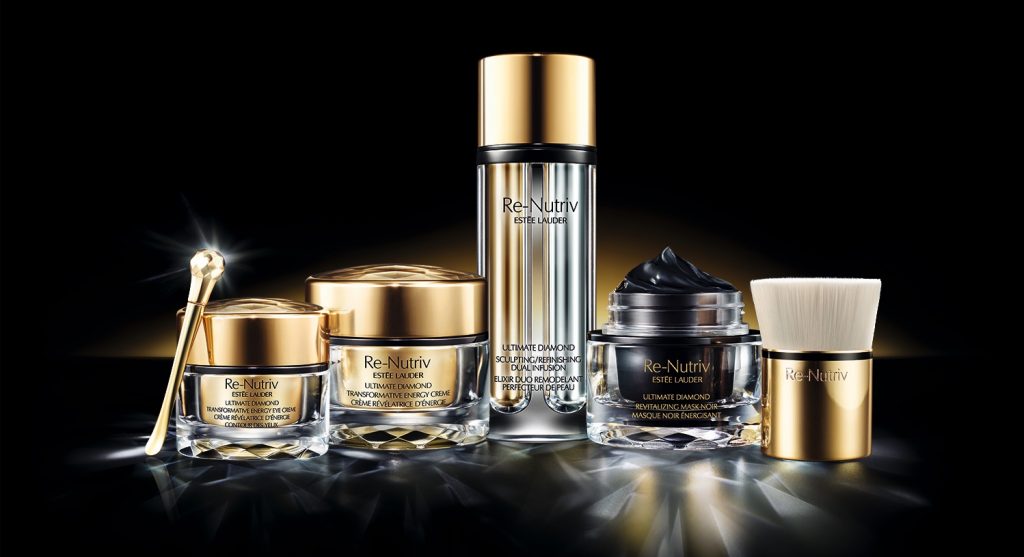 Re-Nutriv collection from Estée Lauder has launched recently two cosmetics destined for mature skin care: Ultimate Diamond Sculpting/Refinishing Dual Infusion serum and Ultimate Diamond Transformative Energy Creme. The products are here to restore youthful look, smooth wrinkles and nourish face skin. Generally, Re-Nutriv Ultimate Diamond products boost dermis cells to start their rebuilding processes, tauten collagen fibers and restore the contours of the face. What is more, the cosmetics take part in skin tautening improvement, level of its firmness, moisturization and evening skin tone. Worth mentioning, these products are powerful enough to counteract new wrinkles and discolouration formation.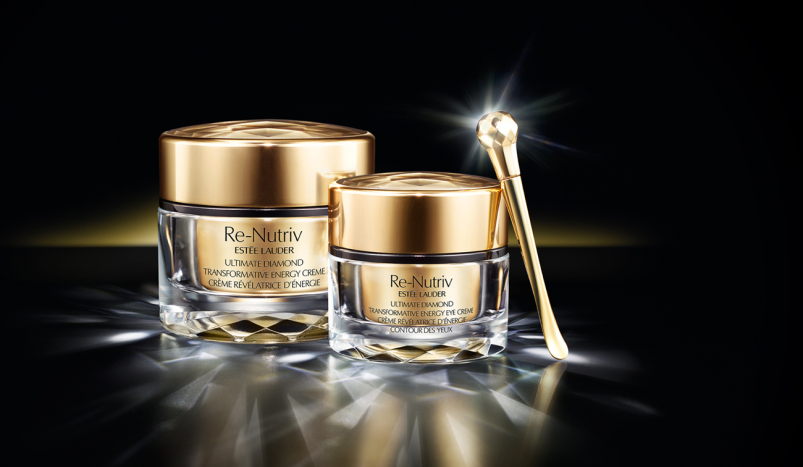 Cosmetics form Estée Lauder, Re-Nutriv Ultimate Diamond contains Black Diamond Truffle Extract. No surprisingly, this very ingredient is responsible for cell renewal and is know for its youth-sustaining properties. Important to realize, fairly high price of the cosmetics depends on the truffle presence. This plant contains, for example, amino acids, B vitamins as well as AHA acids, which, despite its smoothing and firming features, is able to brightens not only solar marks but also aging spots.
Ultimate Diamond Sculpting/Refinishing Dual Infusion serum should be used morning and evening, right after precise makeup removal and face washing. Since the bottle contains two compartments with two different substances inside, one has to mix these on a palm after distributing by pushing the dispenser. The whole face has to be covered evenly with the product except around eyes skin area. After that, it is suggested to apply Ultimate Diamond Transformative Energy Creme. The capacity of the first cosmetic equals 12,5 milliliters, whereas, the second one contains 50 milliliters of the cream. Final pieces of information, Re-Nutriv products from Estée Lauder are dermatologist-tested and do not cause acne formation. For that reason, the cosmetics may be used by people having sensitive skin type.