The skin needs to be properly taken care of no matter what type it is or how old we are. Only proper care helps keep the skin young-looking. See five things you must know to satisfy all needs of your skin. Do you know them all?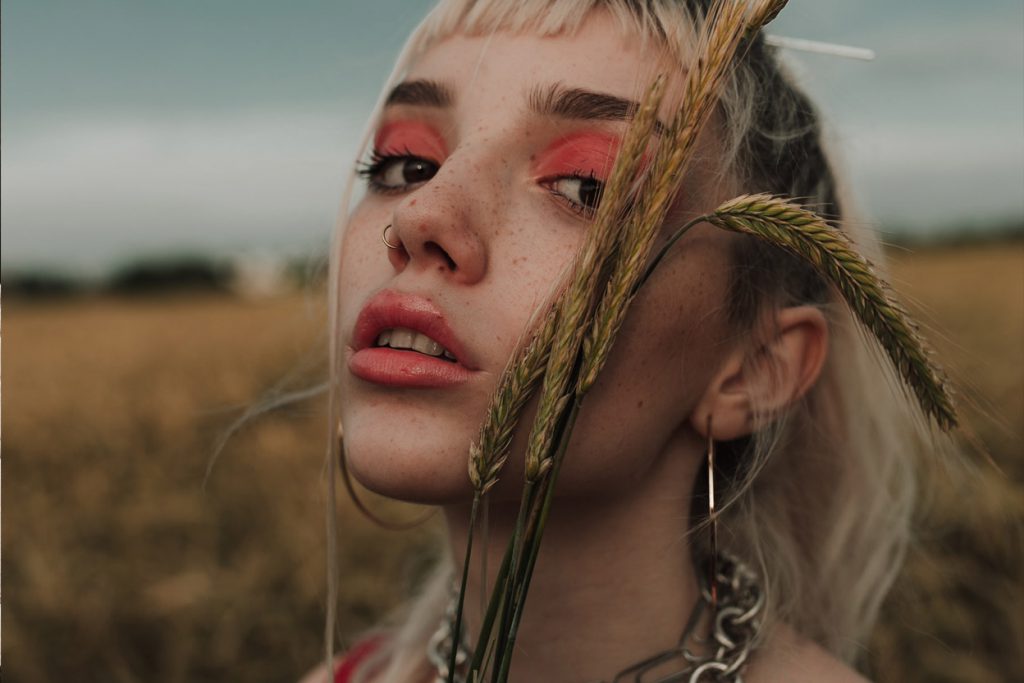 Daily skin care is the key to flawless face. Regardless of the type, skin always needs a few things we must ensure, for example hydration. Few people know that five simple steps are the secret to beautiful, clear facial skin which isn't bothered by acne or dark spots. It's important that you don't repeat the myths and remember to care for the skin at home having the below things in mind.
Do you know the real needs of your skin?
So you think you know how to care for your skin and keep it in good condition? Make sure you are aware of the TOP FIVE needs of your skin.
FACT 1. Even oily skin needs hydration.
Even though so many skin-care guides tell us that any skin type needs a moisturizing boost, we keep making two big mistakes. Not using a moisturiser on oily skin is the first one. The other mistake is about not moisturizing the skin because it's in good condition.
You should remember that using moisturizing products regularly is necessary for every type of skin. Moisturizers aren't made only for very dry skin. Even oily, combination and "normal" skins need hydration, maybe less but still!
FACT 2. UV protection is a must. Not just in the summer!
Not using the sunscreen often enough is yet another mistake people tend to make. Believe it or not, UV protection is necessary all year round. The skin can be damaged by the sunlight even in the winter or when you stay in the shade on a sunny day. A good sunblock or natural vegetable oil rich in SPF create a great shield.
Make sure you keep your skin safe no matter the season of the year or time of the day because the sunlight makes skin age quicker and causes some skin conditions. Shockingly, suntan is nothing but the skin's defensive reaction to the sunlight (melanin absorbs the sun rays). So, when you do your best to get the intense tan, you actually harm your own skin which should be protected against the sun.
FACT 3. It's extremely important to remove make-up and cleanse the skin.
Probably every woman happened to go to sleep with make-up on or without cleansing the face thoroughly. This isn't tragic provided that it happens just once. You must know that not freeing the skin of make-up, dirt and toxins is a huge skin-care mistake. Why? Each and every unwanted particle stays on the skin and disturbs its functioning. The skin cannot breathe, pores are congested and in turn blackheads and irritations appear.
Summing up, never forget the basics: everyday make-up removal and cleansing is as important as hydrating the skin. What's important, if the skin is optimally hydrated, the ingredients from products you apply work better.
FACT 4. Every skin type needs oils.
Moisturizing the skin regularly is as crucial as keeping the hydration the longest possible. This is possible thanks to substances that create an occlusive layer on the skin and capture the water inside. They are known as emollients.
Beauty oils – cold-pressed, unrefined and rich in beneficial acids – are the most natural, best-selling emollient products. They rebuild the skin's natural hydro-lipid mantle and fortify the anti-dryness shield. Every type of skin needs emollients so oils are must-haves (e.g. argan oil).
FACT 5. You mustn't dry out acne-prone skin.
You will be taken aback! The last point concerns acne skin and the misconception that tells people to dry it out. By doing so you only worsen the condition of skin. You cannot dehydrate your acne-prone skin! By drying pimples you don't banish the problem. Usually this condition is caused by bacteria. Making skin very dry gives you bigger problems.
Even if you struggle with acne breakouts and your skin is greasy, remember that hydrating is essential. Moisturized skin bounces back easily and it's easier to eliminate acne. Additionally, the risk of post-acne spots is lower.