Let us ask two questions. One: how often do you blow-dry your hair? Two: do you always apply a heat protectant first? If you answer the other question with a nod, then congrats – you're a real hair expert! If you don't know what a heat protection spray is, then you definitely need to keep reading. We review the best thermal protection product on the market, that is Nanoil Heat Protectant Spray, and give you 4 reasons why you should get yourself one.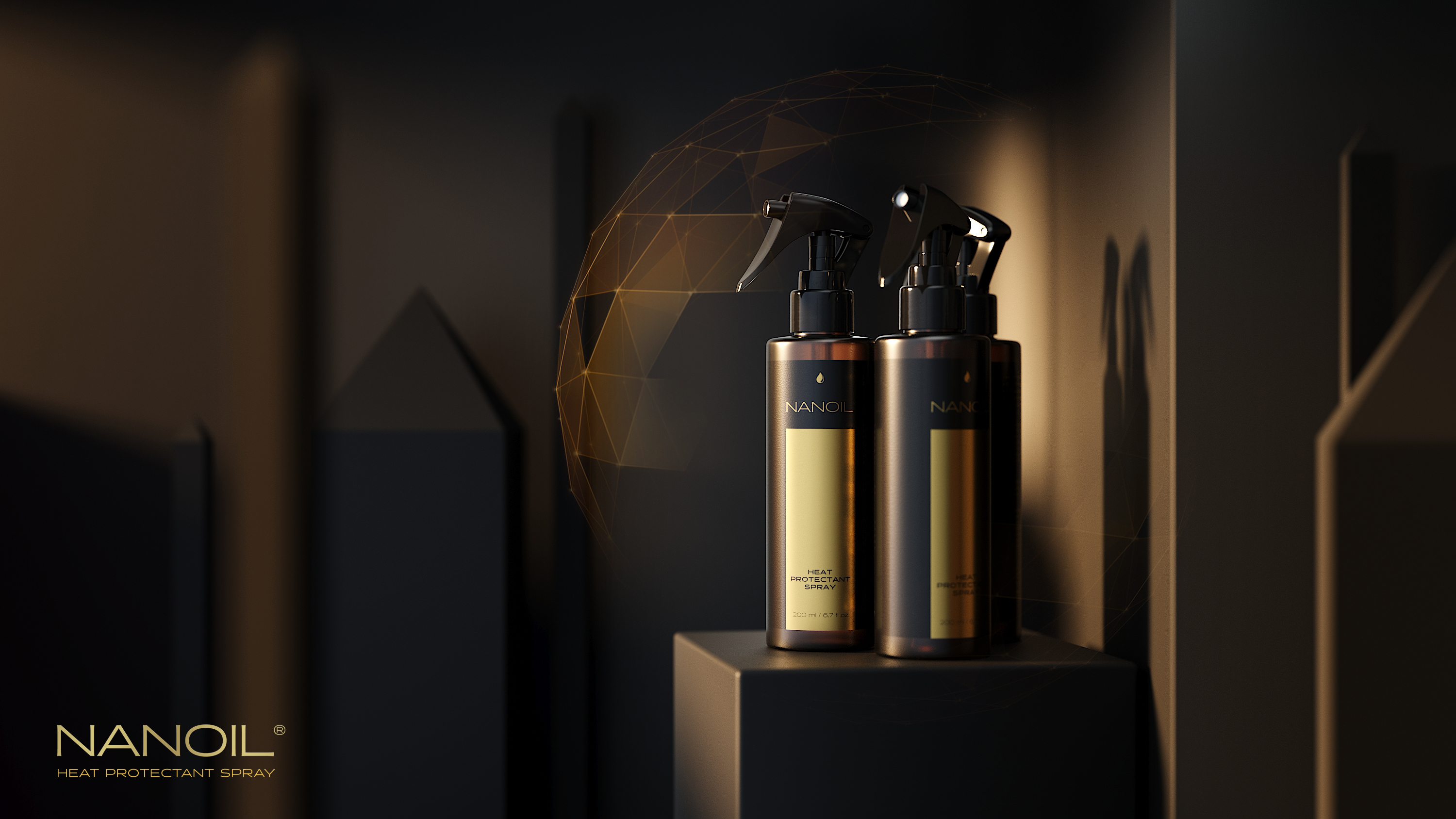 4 Reasons Why You Should Get a Nanoil Heat Protectant Spray
1. Truly multi-tasking item
We are used to matching hair masks, conditions or even shampoos to our hair type and porosity. This makes our hair care more successful but may also pose some trouble. Thankfully, we don't have such problems when it comes to thermal protection products. The Nanoil Heat Protectant Spray is suitable for every hair type: high, medium or low porosity. In other words, no matter if your hair is fine, thick, straight or curly, Nanoil will come in useful. Reviews from consumers all over the world prove that.
2. Perfect texture
Obviously, there's a reason why this product is one-size-fits-all. Two things take credit for that: it's the texture and the components. Here we focus on the former. The water base creates a lightweight mist which won't weigh hair down even if it's thin. It's easy to use and you can get the exact amount of product you want. The Nanoil Heat Protectant Spray sinks in a flash and you don't feel its weight at all.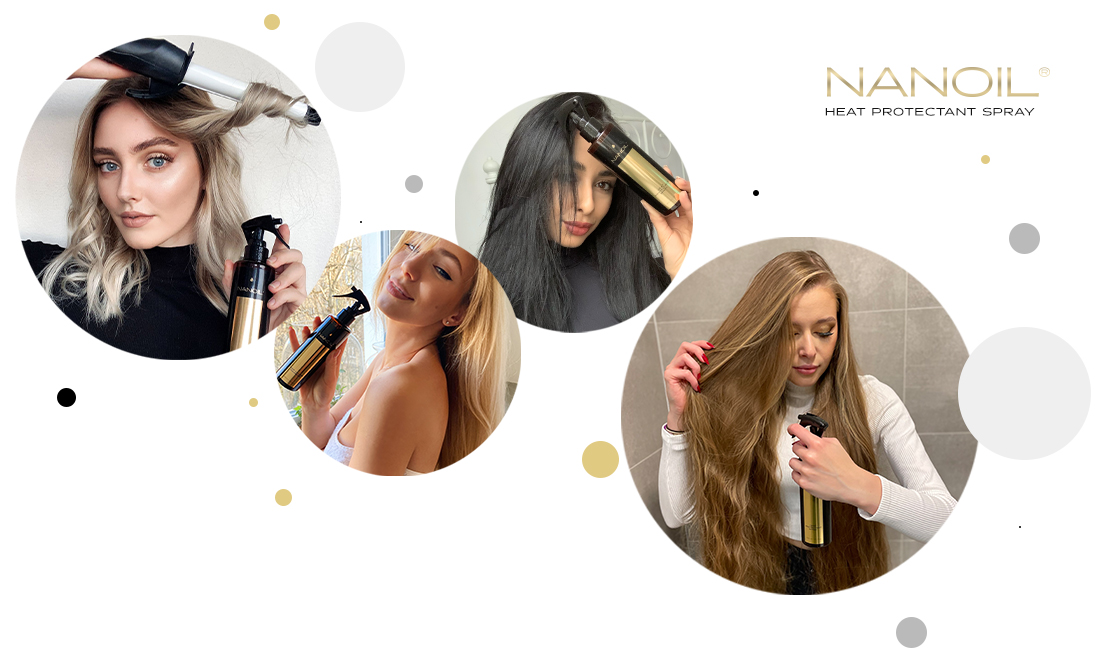 3. Expert-selected formula
As mentioned before, water is a base ingredient. Obviously, it isn't the component that makes the product work. Proteins from hydrolyzed silk play a key role and go with all types of hair. First, they enhance the looks of hair. Then, they work inside to repair the deep structures. The ingredient list isn't long and includes only beneficial substances making the hair better. No harmful additives spotted.
4. Incredible effect
We're sure you've been looking forward to this paragraph. We didn't mention the effect before because we're aware it's the result of the ingredients and the texture. Let's get to the point though. The Nanoil Heat Protectant Spray protects the hair from the very first use. It secures from temperatures of up to 430℉/220℃ which is impressive and that's why it's a perfect choice prior to blow-drying but also straightening or curling which usually involves super-high temps. It's the most important effect yet not the only one.
Apart from creating a shield, the Nanoil Heat Protectant Spray makes sure the hair looks its best. Once you spray it on, the hair looks healthier and prettier boasting amazing shine and extreme smoothness. Beyond that, the product reduces frizz, and leaves strands easier to manage and softer to the touch.
So you know why the Nanoil Heat Protectant Spray is a great choice. It's available online and we suggest getting one through www.nanoil.us. Here's an extra benefit: the product has a fair price!