Damaged hair needs professional treatment: a mask which effectively repairs damage, revives, and strengthens from the follicles to the tips. You're struggling to pick the suitable one? Read our round-up of best masks for damaged hair.
There are plenty of causes of damaged hair. Worsening of its condition is mostly caused by our hair-care choices and mistakes. No hydrating or nourishing products, lack of sun protection, mechanical damage, e.g. while combing. Every hairdo has a different story to tell.
The end of the story must be the same: moisturizing, nourishing, and repairing the hair. How to guarantee a happy ending and get healthy, lovely hair back?
Caring for damaged hair
The appearance of hair depends on its condition. If it goes frizzy and static, it probably hasn't got enough moisture. If the ends split, you should put your mind to securing them for example through applying hair oils. Damaged hair requires repair: not just any repair. It must consist of multiple stages.
Strengthening the inside of hair – for example with a healthy diet – is the most important. You need to pay attention to the ingredients you deliver to hair with foods, e.g. vitamin A, vitamins B, omega acids, zinc, silicon, calcium and iron.
Once you make sure you eat a balanced diet, you can think of good products for damaged hair such as scalp treatment which strengthens the follicles and a hair mask which enhances hair throughout the length. Hair oil treatment is a good idea because natural oils are a great source of beneficial vitamins, minerals, and EFAs: they don't only nourish the hair but also ensure protection e.g. against loss of moisture or the sunlight.
Which hair mask is best to use on damaged hair?
Damaged hair needs a suitable product which cares for hair from within, protecting its external layer at the same time. What should you pay attention to while choosing one?
A good mask for damaged hair should be:
based on proteins which rebuild hair.
moisturizing because it is the base for healthy hair.
lightweight to enhance the inside of hair, not weighing it down.
natural, without SLS/SLES, phthalates, parabens, etc.
You don't need to wonder which hair-repair mask to pick. You just need to choose one of the best keratin masks. They have some good components and contain exclusively what damaged hair needs the most: keratin molecules. They make repair of ruined hair easier than you expect.
Best Keratin Hair Masks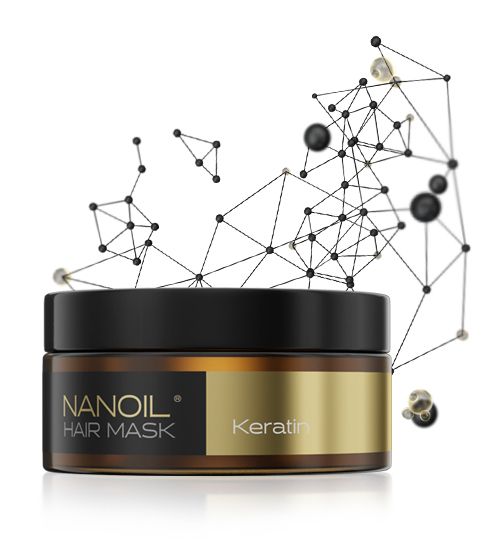 1. NANOIL KERATIN HAIR MASK
Size: 300 ml
The Keratin mask by Nanoil is the best mask for damaged hair. It is lightweight and non-overburdening, making the hair smell lovely for a long time. Naturally, Nanoil Keratin Hair Mask does much more: it smoothes hair out and strengthens it from the first application. The formula is a combination of liquid keratin and strongly hydrating and revitalizing panthenol. Hairdressers like to recommend it as the best repair mask. The Nanoil mask needs just one application to prove even the most damaged hair can look good. It helps when other products fail. It is composed of really good ingredients.
Would you like to get to know it better? Check www.nanoil.us.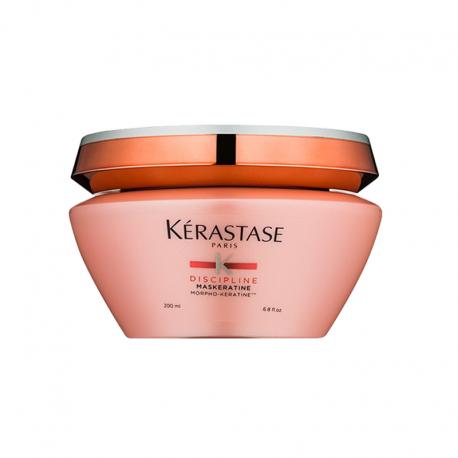 2. KÉRASTASE DISCIPLINE MASKERATINE
Size: 200 ml
A smoothening mask by Kérastase is another good choice for damaged strands. Even though it is smaller-sized and definitely pricier than most masks here, it is rich in keratin in the form of Morpho-Kératine™ Complex to restore resilience and softness, and prevent frizz and static flyaways. You need to know, though, that Kérastase Discipline Maskeratine isn't designed for hair repair. It is more of a smoothening product to tame unruly strands and make styling easier.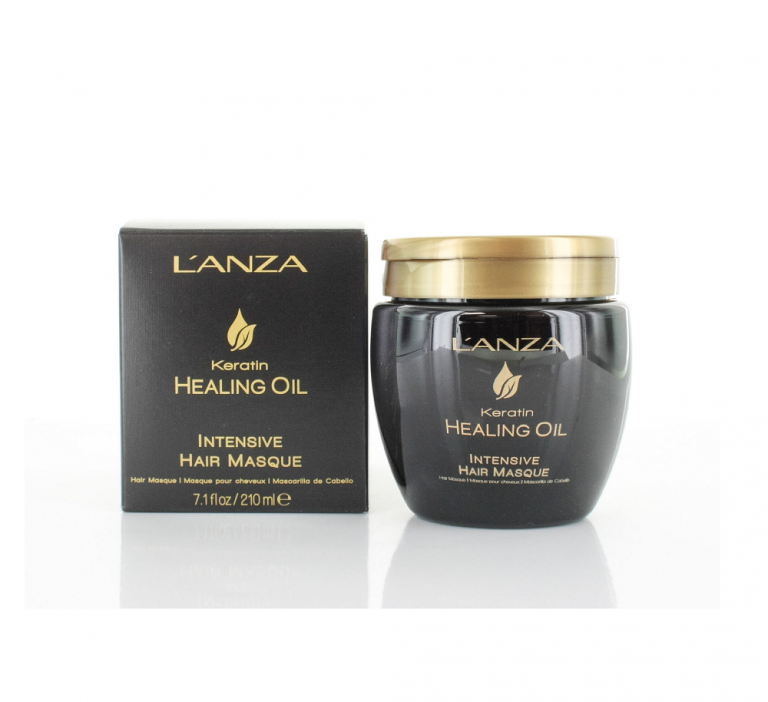 3. L'ANZA KERATIN HEALING OIL INTENSIVE HAIR MASQUE
Size: 210 ml
Another offering for those who want to repair their damaged hairdos: keratin-rich mask by L'anza. A fancy packaging houses formula which intensively nourishes, revives and strengthens. Even though it's designed for damaged hair, it can be used on any type to make it healthier and better-looking. Lanza Keratin Healing Oil Masque contains Phyto IV Complex which consists of Abyssinian oil, coffee beans, Acai berries and Babassu seeds. It is blended with keratin and resveratrol (strong antioxidant).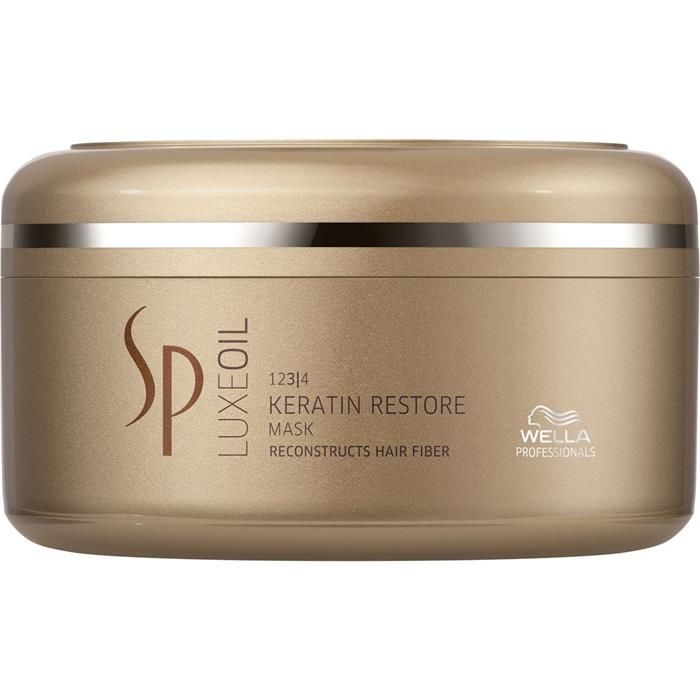 4. WELLA SP LUXE OIL KERATIN RESTORE MASK
Size: 150 ml
Another keratin-enriched mask you can consider is Wella SP Luxe Oil Keratin Restore. Oils are the major ingredients in the mask, or a complex of three natural oils to be more precise: jojoba, argan and almond oil. They nourish, hydrate and make hair bouncier, plus strengthen the hair thanks to the addition of keratin. You need to use the Wella SP Mask regularly to see the effect on your hairdo. Too bad the mask isn't bigger. It won't last you long.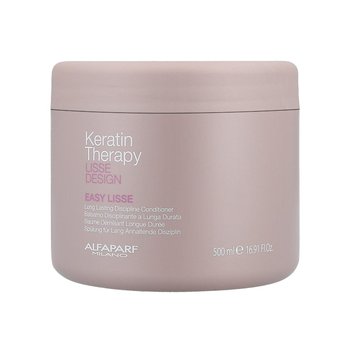 5. ALFAPARF LISSE DESIGN KERATIN THERAPY
Size: 200 ml
The list of the best-selling keratin masks is closed by Alfaparf Lisse Design Keratin Therapy Rehydrating Mask. The formulation has been designed in Italy and is meant for professional daily care of damaged hair. It nourishes, moisturizes, boosts gloss, and restores softness, plus has a strong repairing effect thanks to keratin and babassu oil infused into formula. You just need to use it on a regular basis: after every wash on damp hair.