Nanoil Argan Oil – the liquid gold of Morocco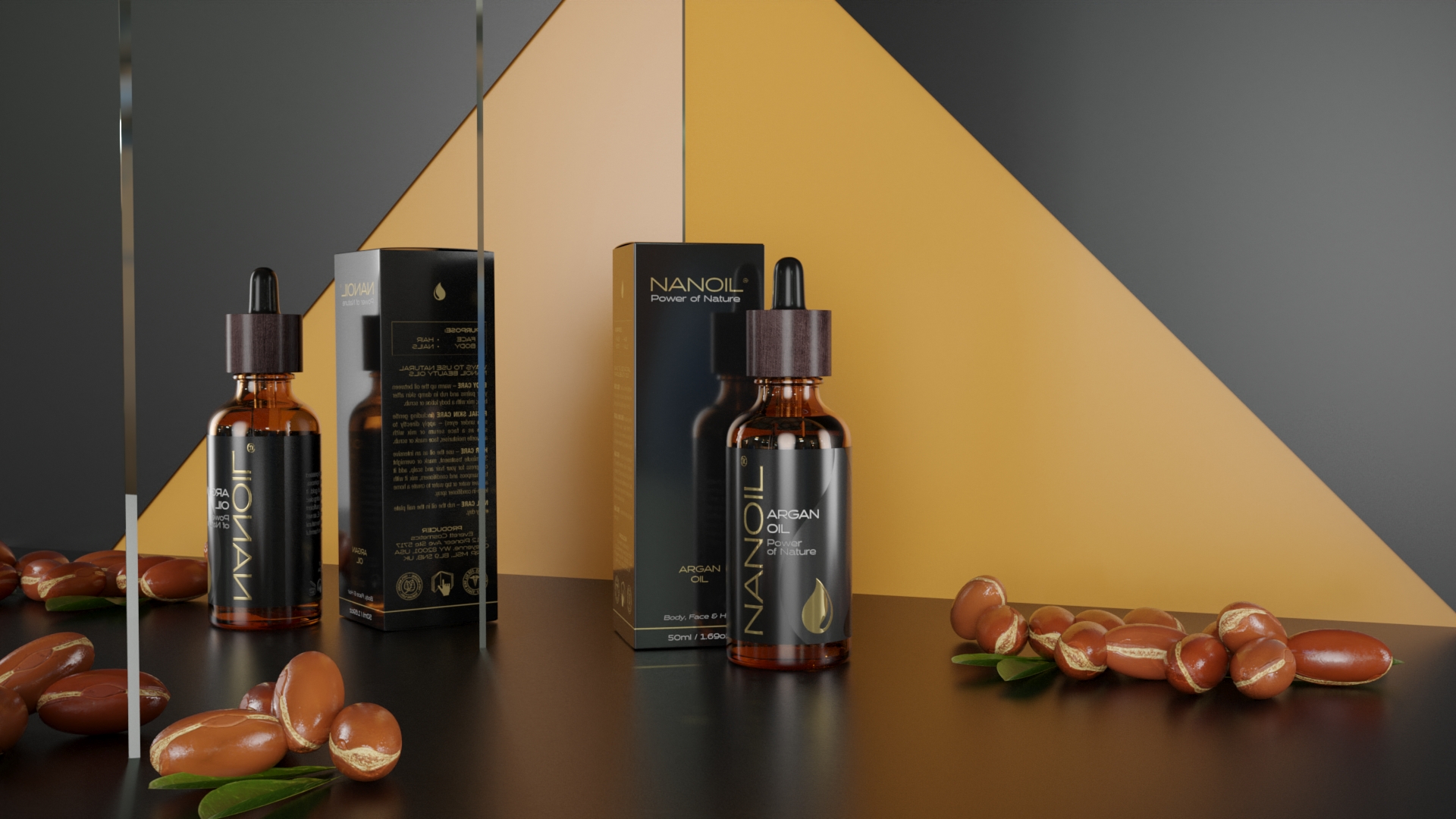 Argan oil is a natural cosmetic with strong anti-ageing properties, which also moisturises, firms, and restores the suppleness of the skin. It restores natural hair shine and works well for mature, sensitive, and acne-prone skin. This is the best face and eye serum. Thanks to its versatility and effectiveness, Nanoil Argan Oil has gained recognition from both consumers and professionals around the world. So how does it work?
---
It is a natural cosmetic of the highest quality certified by Ecocert. Also known as the liquid gold of Morocco, it's cold-pressed, unrefined, and 100% organic. Each drop of this precious oil contains the essence of what is best in Argan trees.
What does argan oil contain?
Nanoil Castor Oil contains up to 80% of the valuable essential fatty acids (EFAs). It also contains linoleic and oleic acids, which makes it work so well in hair, body, and face care. It holds a high concentration of vitamin E, squalene, natural sunscreen, and other valuable active ingredients.
How does argan oil work?
You can apply it to your face on its own, or add it to your cream, lotion, or mask. It works well for dry, or problematic skin. It:
prevents and reduces wrinkles,
neutralizes free radicals,
delays the skin ageing process,
firms, strengthens, and lifts the skin,
nourishes, moisturizes, and revitalizes hair,
restores the natural shine of hair,
prevents hair loss and promotes hair growth,
stimulates the cell renewal process,
is a natural sunscreen,
works as a face, body, and hair serum.
Wyświetl ten post na Instagramie
Nanoil Argan Oil for hair
It works well for all hair types. It protects it from damage during hot styling and works as a natural sunscreen. It has a beneficial effect on weak hair, restoring its shine and resilience. It nourishes coloured hair, strengthens the ends, and prevents them from breaking and splitting.
Nanoil Argan Oil for body
Thanks to the regular application of argan oil combined with body massage you can get rid of cellulite and stretch marks. This firming and deeply regenerating oil has strong anti-ageing properties. It provides the skin with elasticity, hydration, and firmness. It brings instant relief to problematic skin and it can be used before and after sunbathing to protect the skin from sun damage.
Nanoil Argan Oil for face
It works well in facial skin care. You can use it as a night serum, or add it to your favourite face cream. Its anti-ageing properties ensure that skin around the eyes remains youthful and the appearance of wrinkles is delayed. Regular use of argan oil can reduce the risk of wrinkles and restore the skin's firmness and suppleness.
Nanoil Argan Oil for feet
It nourishes dry heels and successfully replaces foot cream. You can add it to a nourishing and relaxing bath, as it moisturizes and deeply regenerates cracked and dry skin. Argan oil protects the feet from blisters.
Nanoil Argan Oil for nails
The oil provides a perfect treatment for weak and brittle nails. Slightly warm up the oil and soak your hands in it – they will quickly become soft and smooth, and your nails will get strong and healthy. It's also recommended to rub the oil into the nail plate every day to strengthen your nails.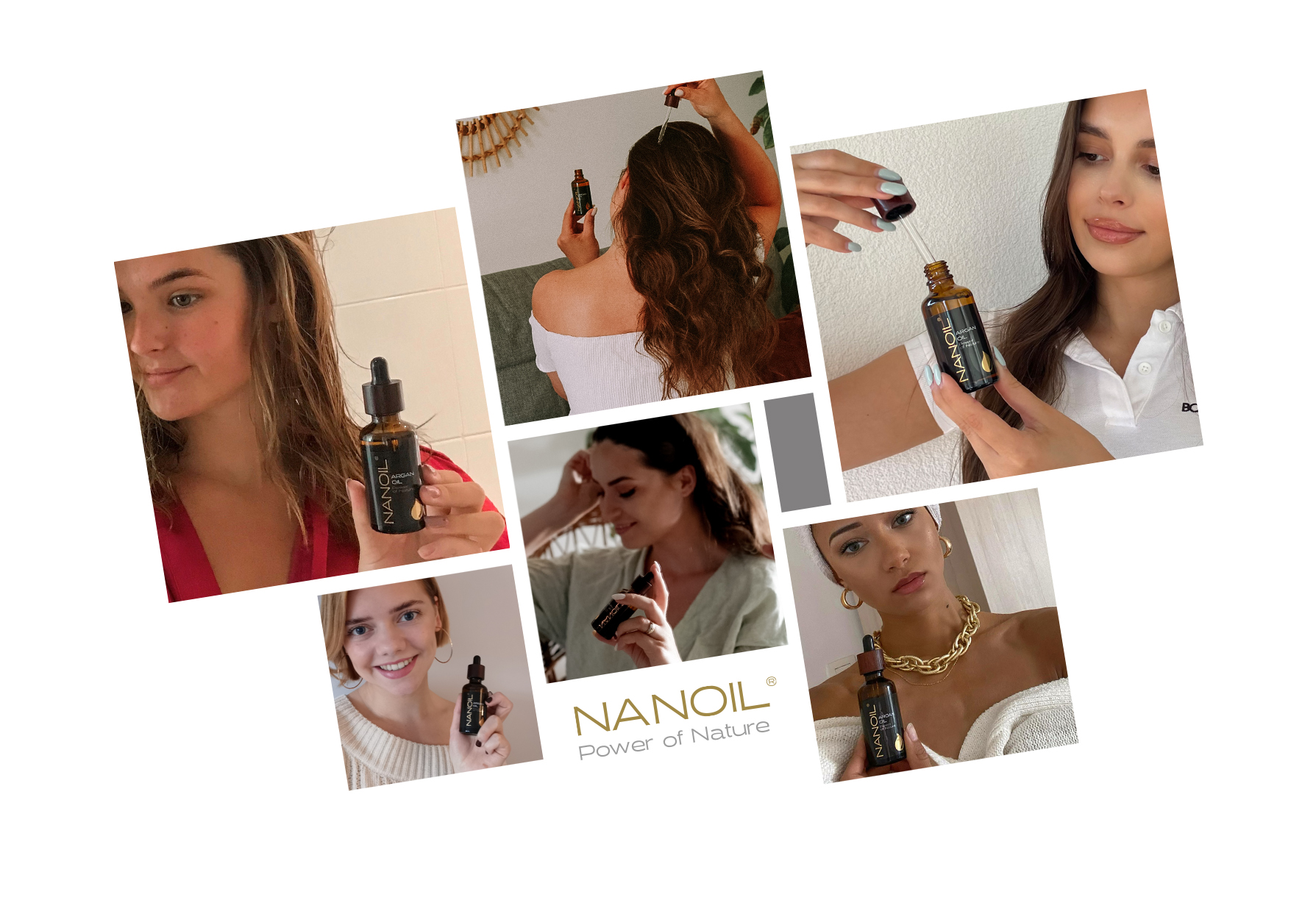 Nanoil Argan Oil is appreciated by both consumers and professionals, which is confirmed by the growing number of positive reviews:
"I was convinced by the natural ingredients and the Ecocert certificate. It is a sensational product at a very affordable price and I recommend it to all my friends" – Katarzyna, 45
"The oils helped get rid of my frizzy hair and made it beautiful. No mask has done as much good for my hair as this oil. I recommend it to anyone who also wants to improve the look and condition of their hair" – Monika, 31
"It's the best oil I've ever had! It made my hair grow like crazy. – Ola, 21
"I have never had such a versatile oil! My skin loved it from the first use. It moisturizes perfectly immediately after the first application, and with time it reduced my wrinkles and made my skin firmer. I will never part with it!" – Basia, 39
Nanoil Argan Oil impresses with its highest quality. Don't hesitate and get yours today from www.nanoil.us. Enjoy the power of natural beauty!
---