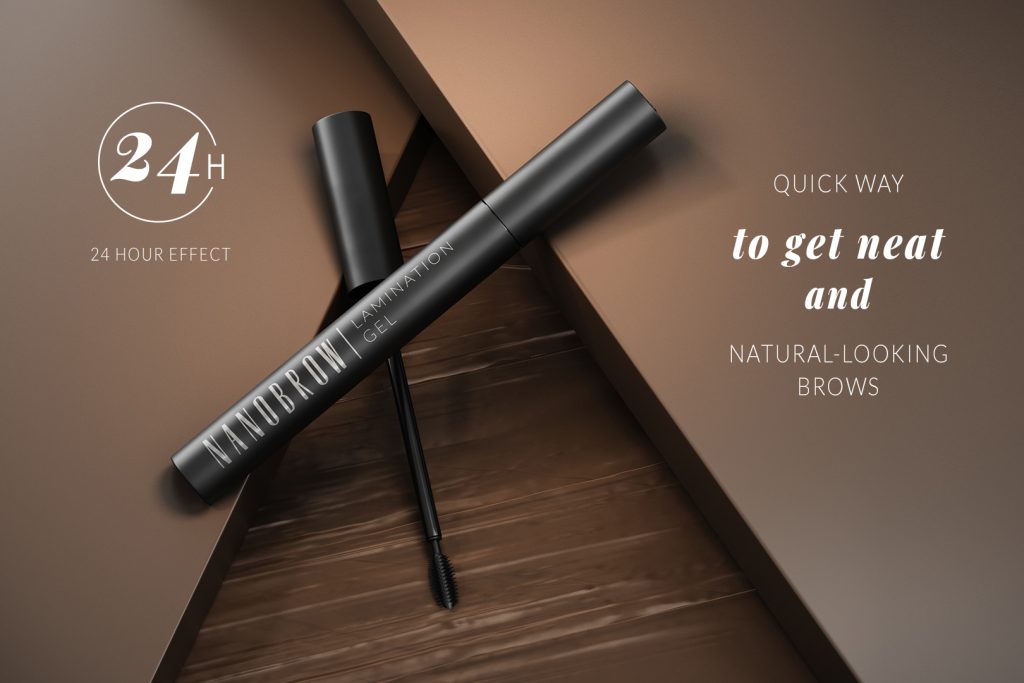 What's the best brow product? The answer will be different for every one of you: some are big on bold arches that a brow pomade creates, others are more into subtle ombre effects using a brow powder. However, both fans of heavy make-up and lovers of the no-make-up look will like the effect of Nanobrow Lamination Gel. Why? What is it and what does this best-selling brow gel do? Keep reading to find out!
#1 What is brow gel mascara Nanobrow Lamination Gel?
It's a delicate coloring and styling gel for brow shaping and make-up. Available in color and clear versions. It comes in a mascara-like tube and has a precision, silicone applicator which separates and shapes the brows giving them an amazing color and volume.
#2 What brows is Nanobrow Lamination Gel good for?
As mentioned before, this brow gel will appeal to fans of light and heavy make-up. It will beautify thick brows that need taming and hold as well as improve thin, delicate hair needing thickness and color boost. The gel is perfect for shaping the brows and holding them in place plus colors them if you pick the tinted version. No matter who you are and what your brows are like, Nanobrow Lamination Gel is your new must-have.
Nanobrow Lamination Gel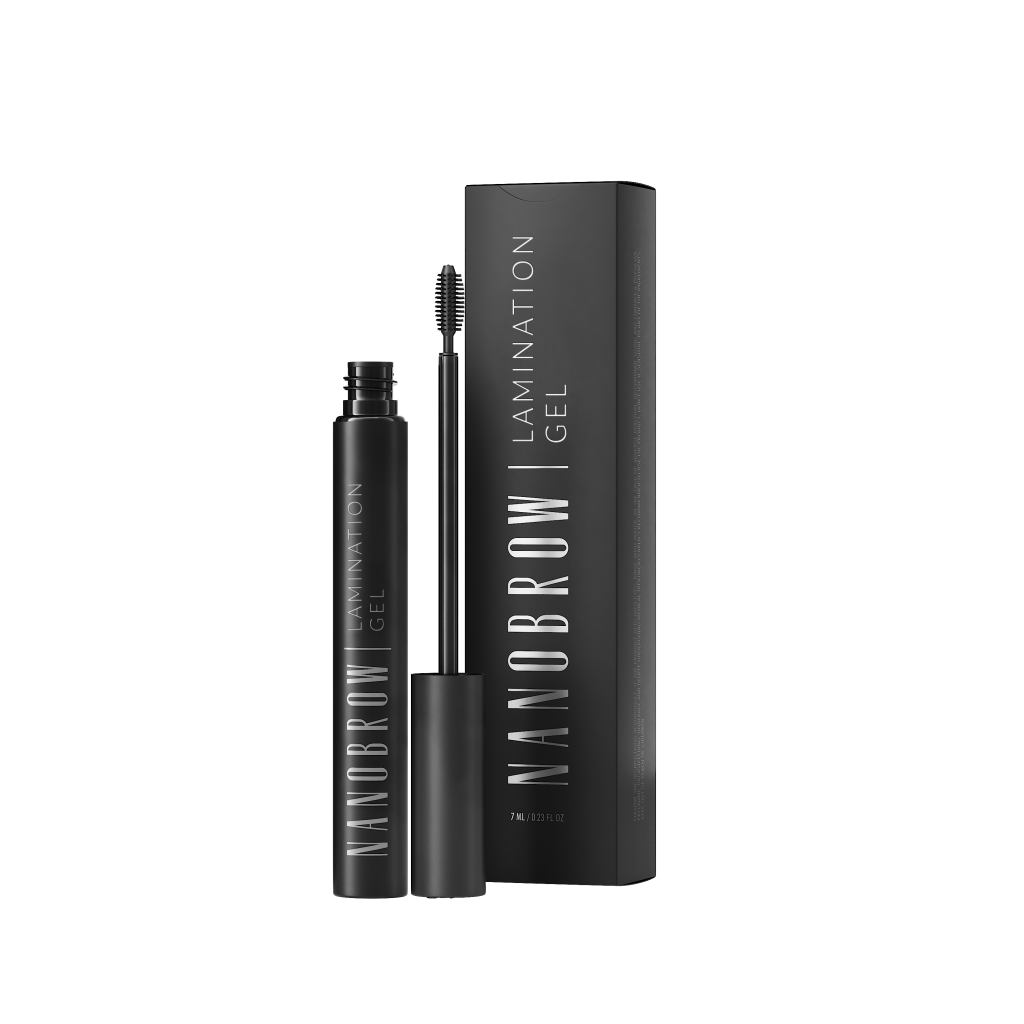 Brow styling gel it's available in shades:
#3 Does brow-sculpting gel Nanobrow Lamination Gel give brows a laminated look?
Yes, it really does! The gel hardens and keeps the shape that you've created so if you want the brows looking like they're laminated, then choose Nanobrow Lamination Gel – it holds hairs in place all day long.
#4 How to use Nanobrow Lamination Gel?
Nanobrow Lamination Gel works great when used solo, helping take control of unruly, messy brows, taming them. It deepens the color if you go for the tinted gel. The product also does brilliantly when paired with other brow make-up products, for example from the Nanobrow line. Feel free to use it on brows after filling them in with a pomade, powder or pencil – as a finishing touch for flexible hold. It hardens to keep the hairs in check all day!

#5 What type of make-up can you create by applying Nanobrow Lamination Gel?
With brow gel Nanobrow Lamination Gel, you can apply natural-looking make-up which lightly defines the brows or you can extend the life of make-up products you applied before. Either way, you can count on perfectly-shaped arches that look as if done by a pro! If you just want to shape the brows, then pick clear gel. For a deeper color, choose tinted gel which is similar to the color of your brow hair.
#6 What do reviewers say about Nanobrow Lamination Gel?
If you like to choose tried and trusted products and you rely on consumer opinions, then you'll be happy to read all glowing reviews about Nanobrow Lamination Gel on the Internet. It's selling out globally, appreciated for the results, going a long way, the precision applicator, and a great price for top quality.
#7 Where to buy Nanobrow Lamination Gel?
You can buy it comfortably at home by visiting www.nanobrow.us and picking your color. How about a brilliant eyebrow serum, pomade or powder? Nanobrow offers lots of marvelous brow enhancers! Check them out!
 

 

Wyświetl ten post na Instagramie