Eyebrow pomade is a hot new brow makeup trend that allows you to perfectly define your eyebrows. This product keeps gaining more and more fans among regular users and beauty professionals every day. Nanobrow Eyebrow Pomade is a real sensation that helps you perfectly fill in your eyebrows.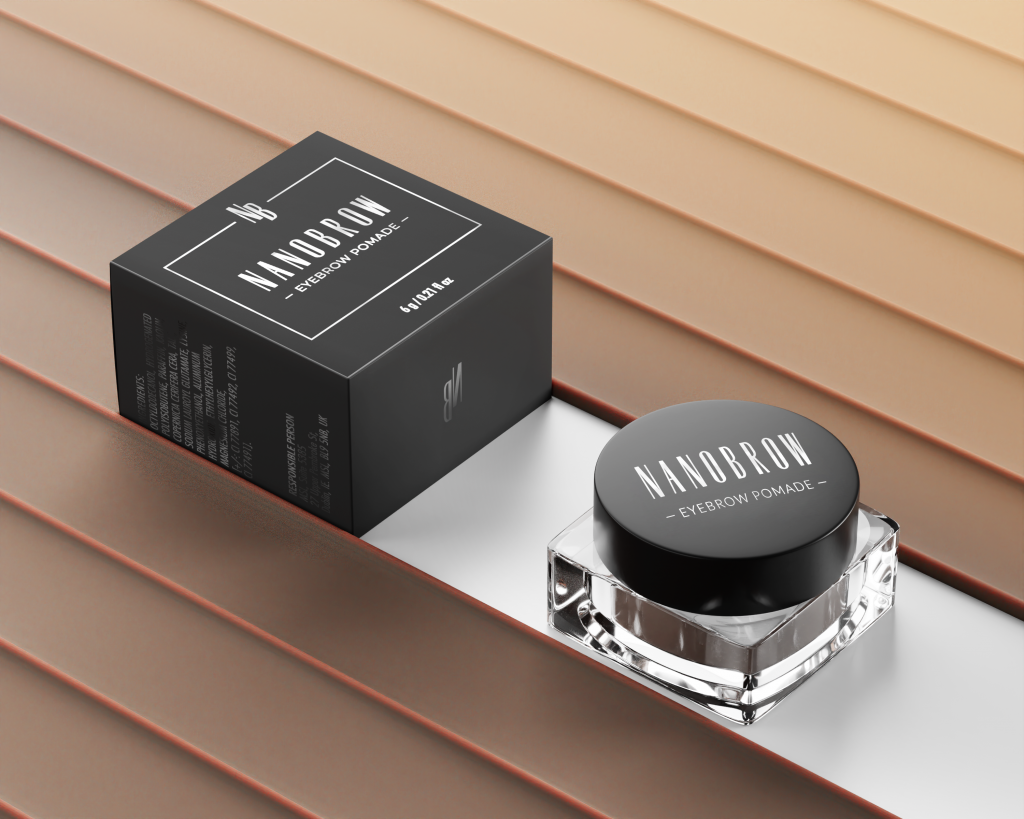 How does Nanobrow Eyebrow Pomade work?
creates the perfect eyebrow shape,
fills in the brows and camouflages sparse areas,
has a waterproof formula,
effortless application,
mimics individual hairs,
long-wear finish.
This product lets you fill in your brows and camouflage any sparseness. The strengthening formula conditions brow hairs and boosts shine making them easier to style day by day.
Nanobrow Eyebrow Pomade – the product you need
The waxy texture delivers spectacular results. It's extremely easy to use – even beginners can master it. No need to worry about the overdrawn effect, as you can easily brush out the excess pomade with a regular spoolie.
The pomade is suitable for both owners of thick eyebrows and thin and sparse eyebrows. The lightweight texture allows you to achieve the brow lift effect.
The unique pomade delivers a natural-looking effect that stays put all day. It eave your brows looking straight after the professional salon treatment. This easy-to-use cosmetic ensures you can quickly become a professional in brow makeup!
Nanobrow Eyebrow Pomade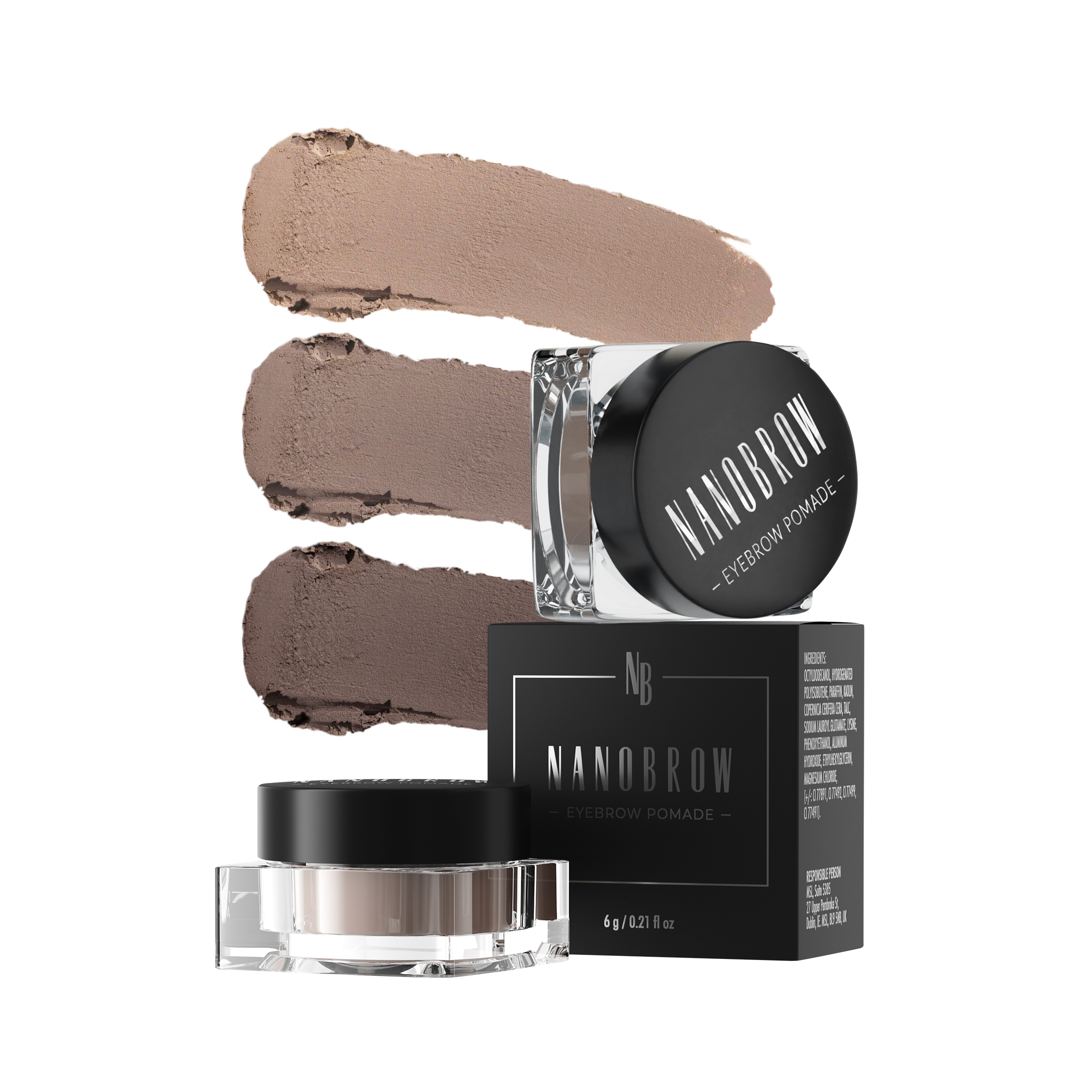 It's available in shades:
Add definition to your gaze with Nanobrow
Nanobrow Eyebrow Pomade brings out your gaze and highlights your natural eye color. It lets you create both subtle and bold brow looks. It leaves the on-trend brushed-up finish and highlights your best features.
If you find your makeup not bold enough, add some extra brush strokes to meet your needs. Try different techniques and say goodbye to time-consuming and tiresome eyebrow makeup. From now on you'll love brow styling all over again!
It's time for beautiful eyebrows. Your eyebrows!
Nanobrow Eyebrow Pomade enhances the beauty of your eyebrows in no time. Your brow makeup will look perfect every single time, whether you want to redefine your brow shape or mimic individual hairs.
A bold yet natural-looking effect? It's possible! And it's easy, too. Build up the coverage as much as you want. During the day, gently highlight your eyebrows, and for a night out, add more coverage. Nanobrow Eyebrow Pomade is perfectly thick and comfortable to use, so you can easily go from daytime to evening makeup.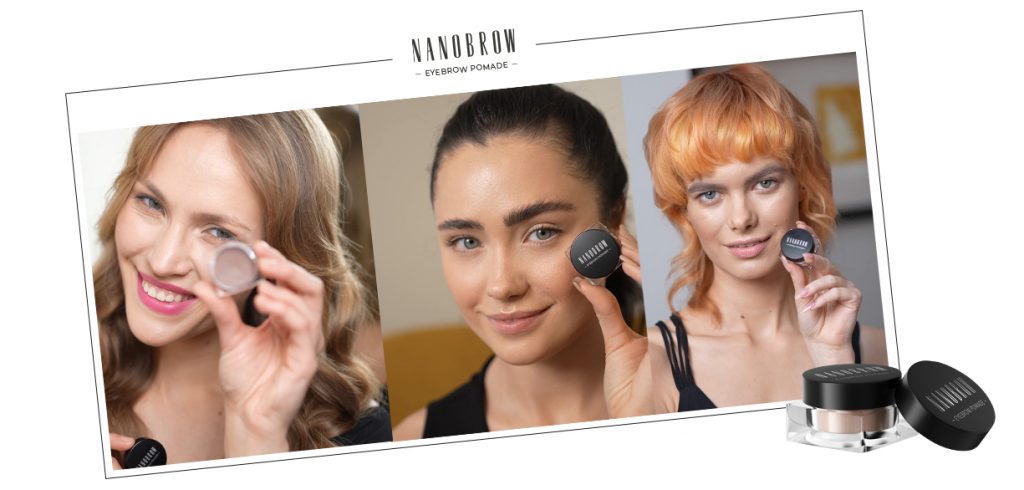 Thousands of positive reviews
Nanobrow Eyebrow Pomade receives positive reviews from users all over the world! No wonder – this irreplaceable product enhances your beauty, while its strengthening formula prevents hair loss, thickens your brows, and boosts shine. it
This spectacular product has already made a name for itself. It is a favorite of makeup artists and celebrities. Perfectly thick and pigmented, it instantly emphasizes your arches, adding beautiful color and camouflaging any gaps in the gaps.
This brow pomade is an Instagram sensation that allows you to create perfect looks with minimal effort. Add definition to your arches with Nanobrow Eyebrow Pomade!