Regardless of whether you decide to laminate your eyebrows at home or you are a professional looking for perfect solutions for your beauty salon, the brow lamination kit from Nanobrow Lamination Kit proves a reliable method for long-lasting brow styling.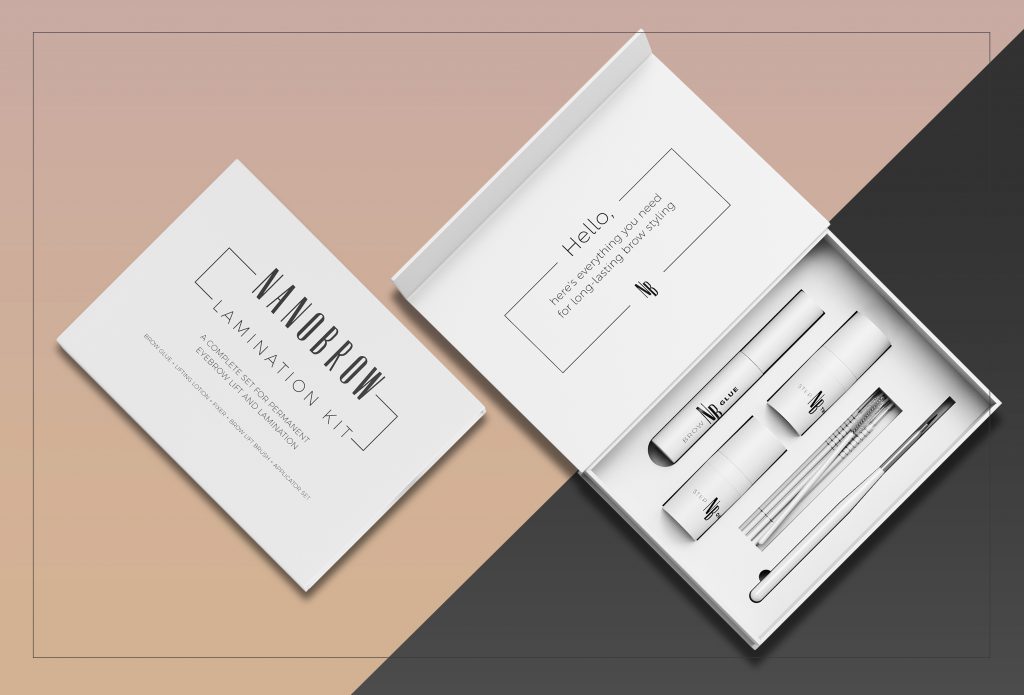 What is eyebrow lamination?
Brow lamination is a semi-permanent beauty treatment that is aimed to shape eyebrows for about 6 weeks. Thanks to the lamination treatment, you get perfectly brushed-up, evenly sculpted, and voluminous eyebrows. During lamination, thioglycolic acid (an ingredient that straightens the hair, which additionally thickens and shapes it) is applied on the eyebrows. The effects of brow lamination last up to two months. The best thing is that nowadays a brow lift treatment does not necessarily have to be carried out in a beauty salon. A good brow lamination kit makes it easier to style your eyebrows by yourself, to be able to enjoy perfectly shaped and flawless-looking eyebrows for many weeks, which you don't have to apply any makeup on…unless you want to! The key is to choose a good brow lamination kit like Nanobrow Lamination Kit.
What are the benefits of DIY brow lamination with Nanobrow Lamination Kit?
In addition to the satisfaction coming from saving money? Also convenience and comfort! From now on, you no longer have to make appointments with a beautician to style your eyebrows. You also don't have to waste time commuting or sitting in the salon chair: DIY brow lamination with Nanobrow Lamination Kit takes just 20 minutes! The effects last about 6 weeks and the kit is enough for 10 lamination treatments. In addition, this brow lamination kit is extremely easy to use. All the bottles are numbered so you know exactly what the next step is during your at-home lamination. The Nanobrow's brow lift kit can tame even the thinnest brows! This kit gives you the ultimate precision during the treatment.
---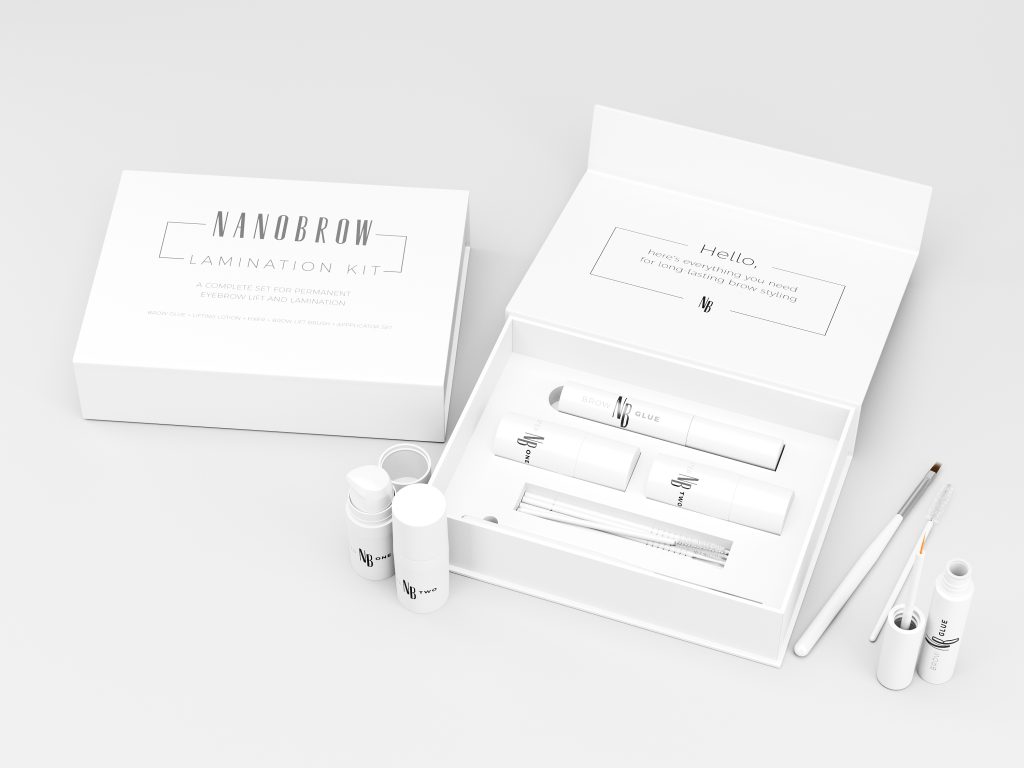 ---
Brow lamination is a great treatment for anyone who:
has thick eyebrows that are hard to manage
dreams of perfectly sculpted eyebrows, looking flawless from morning to evening
likes the natural brow look but doesn't like applying brow makeup
appreciates the latest brow trends
doesn't have to think about styling their eyebrows for weeks
likes to pamper themselves
wants to have full control over the styling process and the look of their eyebrows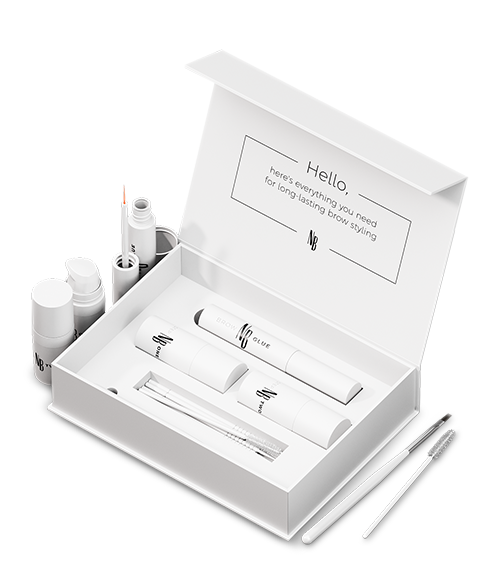 How to do homemade eyebrow lamination?
It's really simple. See for yourself:
Prepare the Nanobrow brow lamination kit, clean, dust-free cotton pads, a little water, and an oil-free makeup remover.
Clean and dry your eyebrows. Remember that they should be free of any oily residues. For example, Nanobrow Micellar Makeup Remover will work perfectly for this task.
Brush through your eyebrows with a spoolie. Reach for the glue from the kit and apply it on your eyebrows for about 30 seconds.
Now take the bottle labeled Step 1 and apply the solution on the brows by brushing them upward and giving them the right shape. Keep the product on for 5 to 8 minutes: the thinner your eyebrows, the shorter you should keep it on their surface. Wipe it off with a dry dust-free cotton pad.
It's time for the second and last solution labeled as Step 2. Apply on your eyebrows, continuing to brush and style them to ensure the eyebrows maintain their correct shape. After five or eight minutes, wipe off the product with a moistened cotton pad. Brush your eyebrows.
That's all! You've just completed your first DIY lamination! Now you can enjoy your beautiful eyebrows for six to eight weeks!
How long does eyebrow lamination last?
Eyebrow lamination with Nanobrow Lamination Kit lasts up to 8 weeks. It all depends on the condition and thickness of your eyebrows. In addition, the kit is efficient and lasts for a minimum of 10 lamination treatments which turns out to be very cost-effective, as the whole kit costs about as much as one treatment at a beauty salon.
Try this trend on your own eyebrows!
Go to www.nanobrow.us and order Nanobrow Lamination Kit with convenient and fast delivery!